We are Fort Worth's Best Choice for Dog Boarding
Suzette and Friends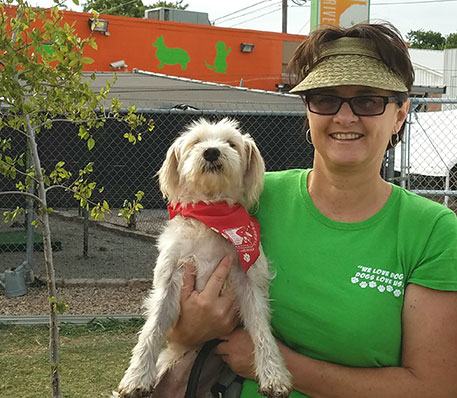 I took a chance of leaving corporate America to start my own business because; first of all, I knew I could succeed and secondly, I wanted to be my own boss. When I found the property in East Fort Worth, people told me, "Oh Suzette, that's a bad neighborhood, you can't make it there. Well, we opened our doors in November of 2005 and we are still here! I knew in my heart that people will come from everywhere and anywhere IF you take good care of their beloved dogs (and soon to be cats). My theory has proven to be true.
Riverside Kennel is a dream come true for me and my three poodles. Leon (miniature), Maverick (standard), and Champ (miniature) were my inspiration. I am pretty much a fanatic about where my dogs are boarded and I was acutely aware of the need in Fort Worth for a facility that knows how to pamper dogs and cater to their owners. I am extremely happy to be here for you and your pets.
I would like to thank two of my dear friends, Mary & Irma, along with Comerica Bank and Nancy Webb, Vice President SBA Lending, for believing in me and providing the tools I needed to get started.
The Rest of the Team!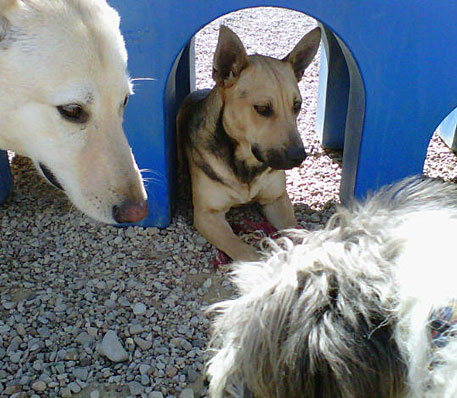 Juanita has been here over 2 years and has helped build this small business. She works part time and on the weekends. She has an extremely high work ethic, knows the dogs, knows the customers and is a very valuable team member here. We have other employees whose hours fluctuate, but all love dogs and enjoy their job. Good help is very difficult to find due to the nature of the hard work that is required and just the physical work of handling dogs. The job entails much labor and dedication for which many people today are not willing to trade for a paycheck.
Thank you to Madelyn, Lita, Kayla, Elizabeth and others who have passed through and contributed much to this small business. Our Groomer, Aimee, is a Professional Groomer and has 20 years of experience grooming dogs. She works part time here making dogs look great!
Connector.

When I started working again, I didn't know what I was going to do with him during the day. I didn't want to leave him in a kennel all day. He looks forward to his doggy daycare. When I'm done getting ready in the morning, I find him sitting patiently by the door. – J. Gonzales